Our Visionary
Elder Lucette D. Smith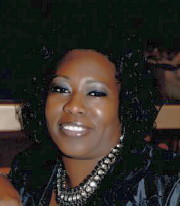 Is the Senior Pastor of Victorious Faith Christian Worship Center, under the covering of Bishop David G. Evans, Presiding Prelate of the Abundant Harvest Fellowship of Churches.
Through a season of prayer and in response to God's calling and the Spiritual mandate upon her life to Pastor and with the support of her husband Dennis Smith, Elder Lucette D. Smith obeyed the voice of God giving spiritual birth to Victorious Faith Christian Worship Center Inc. in May 2013 and officially launching its first service on Sunday September 8, 2013. With a passion for God's people, she is committed to nurturing the undeveloped, strengthening the spiritually feeble, and discipling God's people to spiritual maturity.
As an avid student of the word, she teaches God's people with simplicity and clarity that the hearer may have a clear understanding to embrace the transforming word of God. Her genuine love for people is expressed in a warm and welcoming environment that encourages unity while embracing each individual's personality. A woman of integrity, she does not compromise her position or approach to the word of God, but holds it as the highest authority in her life and that of the believer. Her desire is to spiritually build God's people to embrace His Kingdom mandate by teaching them how to live a life of Victory through Faith in Christ. She is a firm believer the work of ministry is outside the walls and it is for this reason she endeavors to reach the community through outreach, evangelism and community partnership to share the Gospel, revive hope and release the love of God that brings change.
Incorporated in the vision of the church is a commitment to establish a Faith based CDC that will be a resource in the community which offers training, development, and programs for the community, reducing the negative statistics of high school drop outs and crime ridden cities and making a positive influence that will restore hope and integrity to our communities.  With God all things are possible!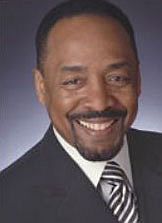 Presiding Bishop & Overseer: Bishop David G. Evans - www.davidgevans.com
Abundant Harvest Fellowship of Churches - www.abundantharvest.com
Bishop Council: Bishop Michael Anthony
Heart of God Family Worship Center - www.hogfwc.com
District Leader: Pastor Michael Evans
Word Walking Empowerment Ministries, Inc. - www.wordwalking.org
Victorious Faith Leadership Staff
Elder Lois Knight - Elders Council
Elder Diane Jefferson - Elders Council
Elder David Jefferson - Elders Council
Sis Jo Lavette Pressey - Minister in Training
Bro. Dimion Denson - Minister Training 
Bro. Dennis Smith - Deacon-Elect & Trustee
Bro. James Geathers - Finance Committee
Bro. Morris Patrick - Finance Committee
Sis Candace Benson - Corporate Secretary
Sis. Lyvette Davis - Administration
Sis. Julia Minus - Administration